How to Scratch Your Glasses (Part 1)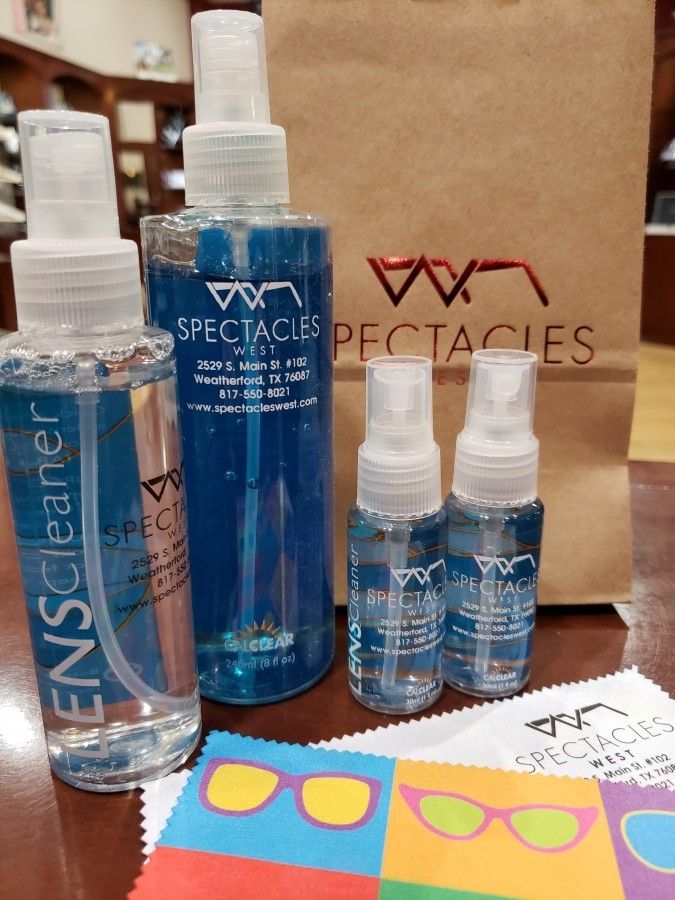 It's How You Clean the Lenses
(This is post 1 in a series called How to Scratch Your Glasses.)
I really mean how to scratch your lenses. I also really mean how not to scratch your lenses.
The best way to scratch your glasses is to clean them. I know, I know. You've heard this before. It can't be this simple, right? I must be leading you astray, or delivering a speech paid for by a manufacturer, or a sponsor.
Nope. It really is this simple. I'm going to say in a very loosely calculated way that 90% of the lens scratches I have ever seen in 21 years of working with glasses are because someone cleaned them too harshly and rubbed the lenses too hard.
I know you don't use window cleaner.
Or bar soap. Or degreaser. Or vinegar. Or baking soda. Or your T shirt.
I know, and really believe you, when you say you only use the spray and cloth I handed you. And that's what you should use - the spray I gave you and which I will refill for free.
It's your technique, or your dirty lens cloth that's the problem. So, wash the lens cloth. (Or come ask me for a new one - I am happy to replace yours.) Toss that cloth in the machine, skip the fabric softener. Let it air dry. Do this any time you feel or see anything dusty, dirty, sandy, gritty, or sticky, or once a month. More if you cook a lot, or work in a kitchen, or a hair salon, or outdoors.
Once a week if the cloth lives in the bottom of your purse.
Because the grit and dirt on your lens cloth, combined with the pressure you use when cleaning your lenses in a circular motion, is what's scratching your glasses.
I know because there are hundreds of tiny scratches in a circular or straight across pattern on your lens. I can see it, and you can't, because you need to use your lenses to see your lenses. And you can't examine the lenses up close at the same time you're wearing them. (Maybe you can. If so, bravo! You are more talented than me.)

How to Stop the Scratches Before they Start


The very best way to stop the scratches is to always always always rinse the lenses under water before you wipe them, spray the cleaner I gave you on BOTH sides of the lenses, and gently wipe them dry. Gently, gently, gently.
Rinsing removes surface grit from the lenses, which then transfers to your cloth, which then scratches your lenses. Being gentle, as in act like you're cleaning an egg - a delicate expensive egg on which you depend to get through your day - will assure that any grit already on your cloth won't scratch your lenses.
Don't have a faucet or water fountain nearby? Then spray both sides of your lenses multiple times before you wipe. Use a lot of spray, like you see me do at the shop. I spray until it drips off the lenses. Worried about cost? It's on me, remember? I'll refill the bottle that came with your glasses, or that you purchased from me, for free, for life.
More water, more spray, a clean cleaning cloth, and less pressure. That's it. That's really it. Hope this helped.
Next week: The 2nd Best Way to Scratch Your Glasses.
Stay Informed
When you subscribe to the blog, we will send you an e-mail when there are new updates on the site so you wouldn't miss them.
Comments
1 Well gee. It's just so simple and straight forward when you explain it. Thank you. Now, to break the habit of using my shirttail.
Well gee. It's just so simple and straight forward when you explain it. Thank you. Now, to break the habit of using my shirttail.